Do you want to reward your daughter for all her hard work on and off the pitch?
Does your daughter love football but always feels like it's all about the boys?
Our monthly subscription box is the perfect way to show her that her effort doesn't go unnoticed and that football is for her game too.
From football related gifts she'll love, to practical items and trainings to help keep her on track plus lots of girl power motivation to show her that she can achieve anything, our box has it all!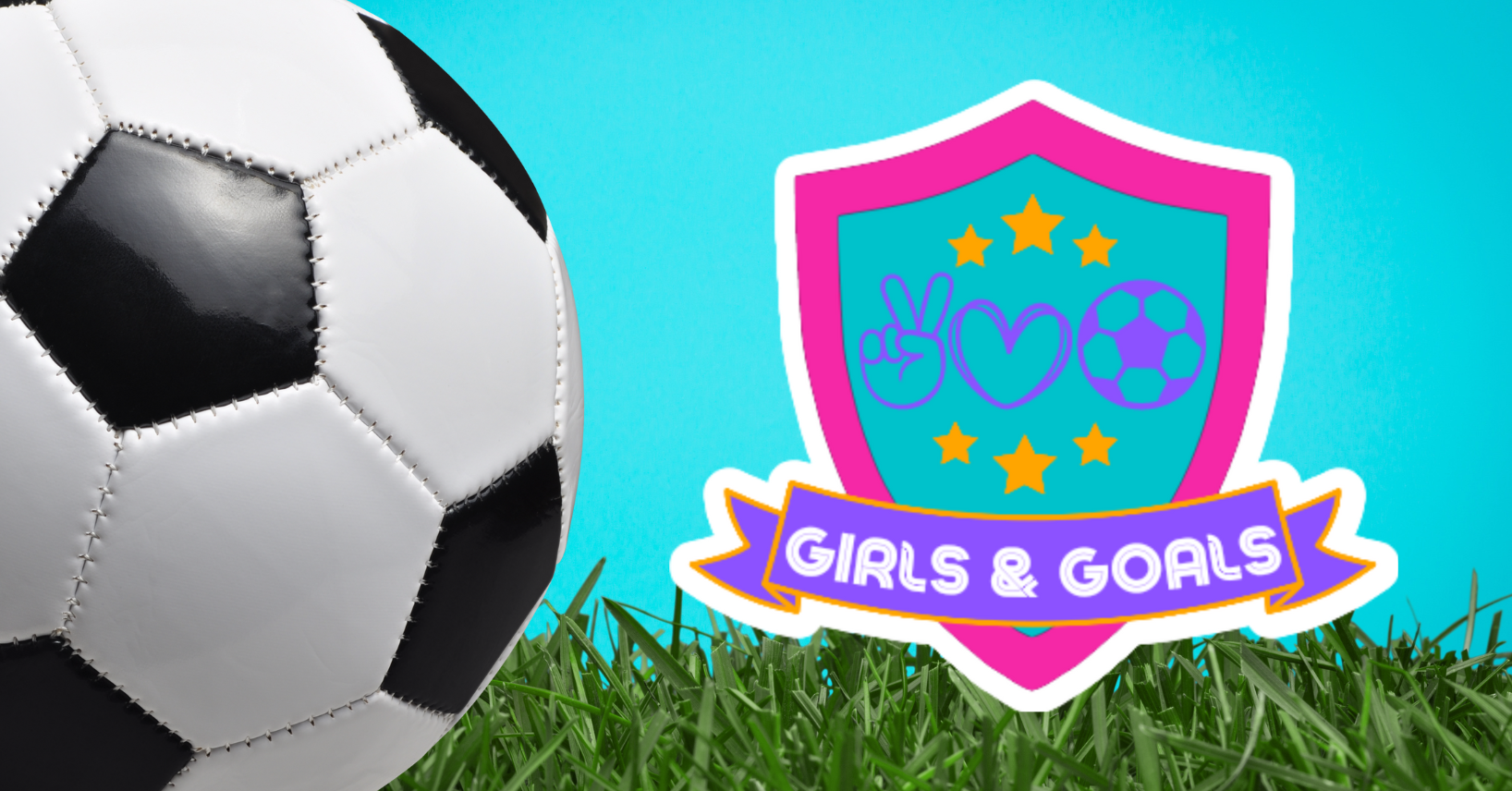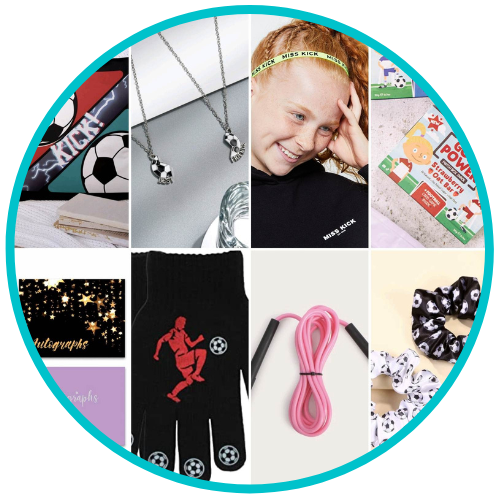 We are excited to be working with companies like Miss Kick and SheKicks magazine to provide the girls with amazing products they will love.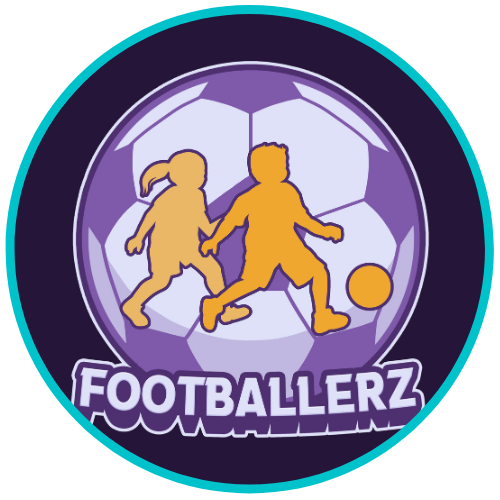 Starting from month 1 you'll receive simple activities you can do at home with minimal equipment. Another reason to get in the garden and play.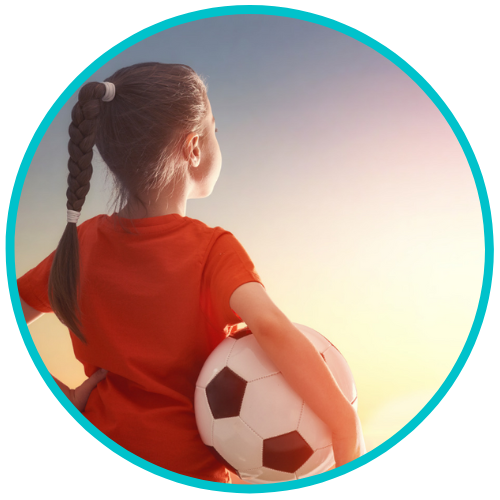 Inspiration And Motivation
We want to motivate and inspire the girls not just on the feild but in all parts of their lives to help them see they can achieve anything.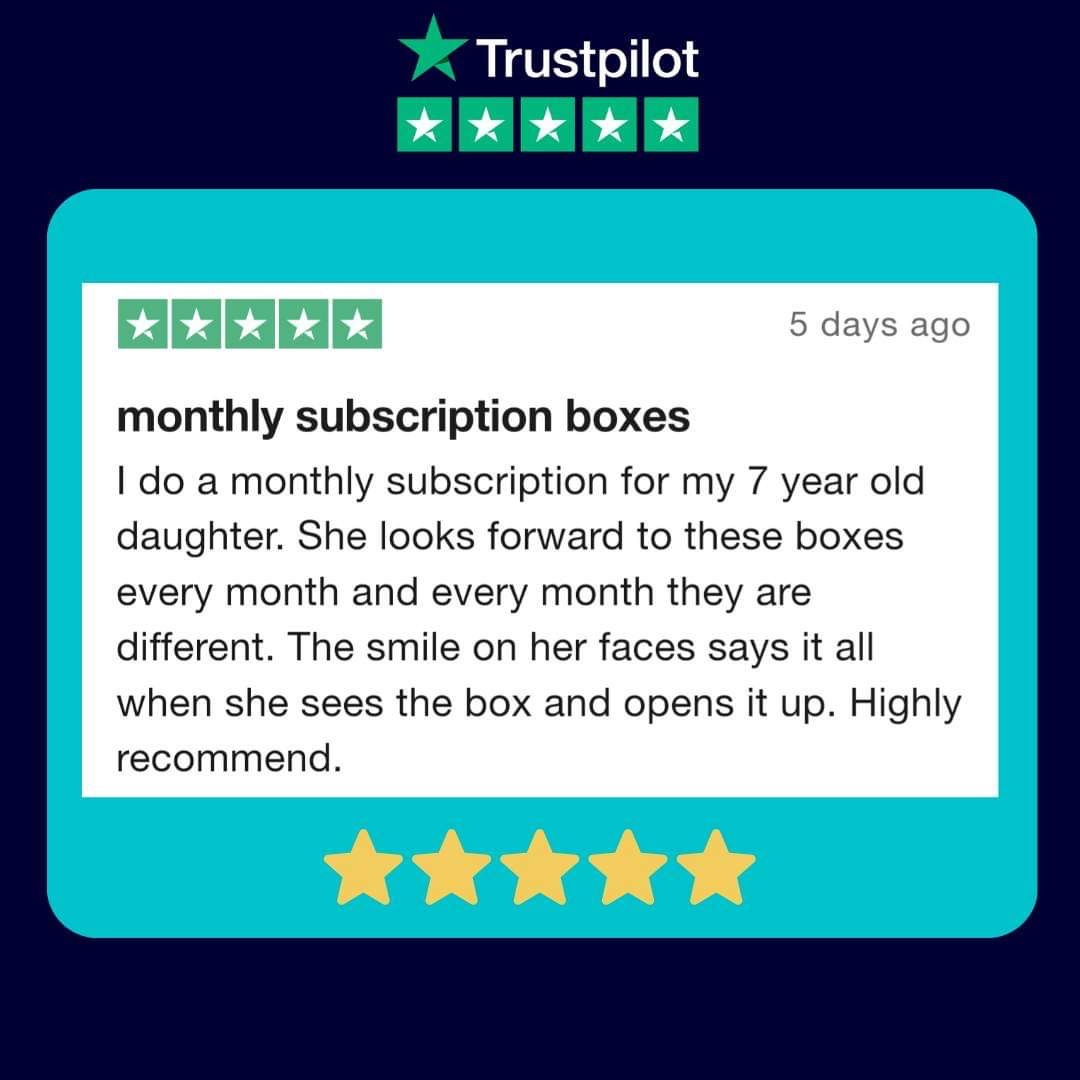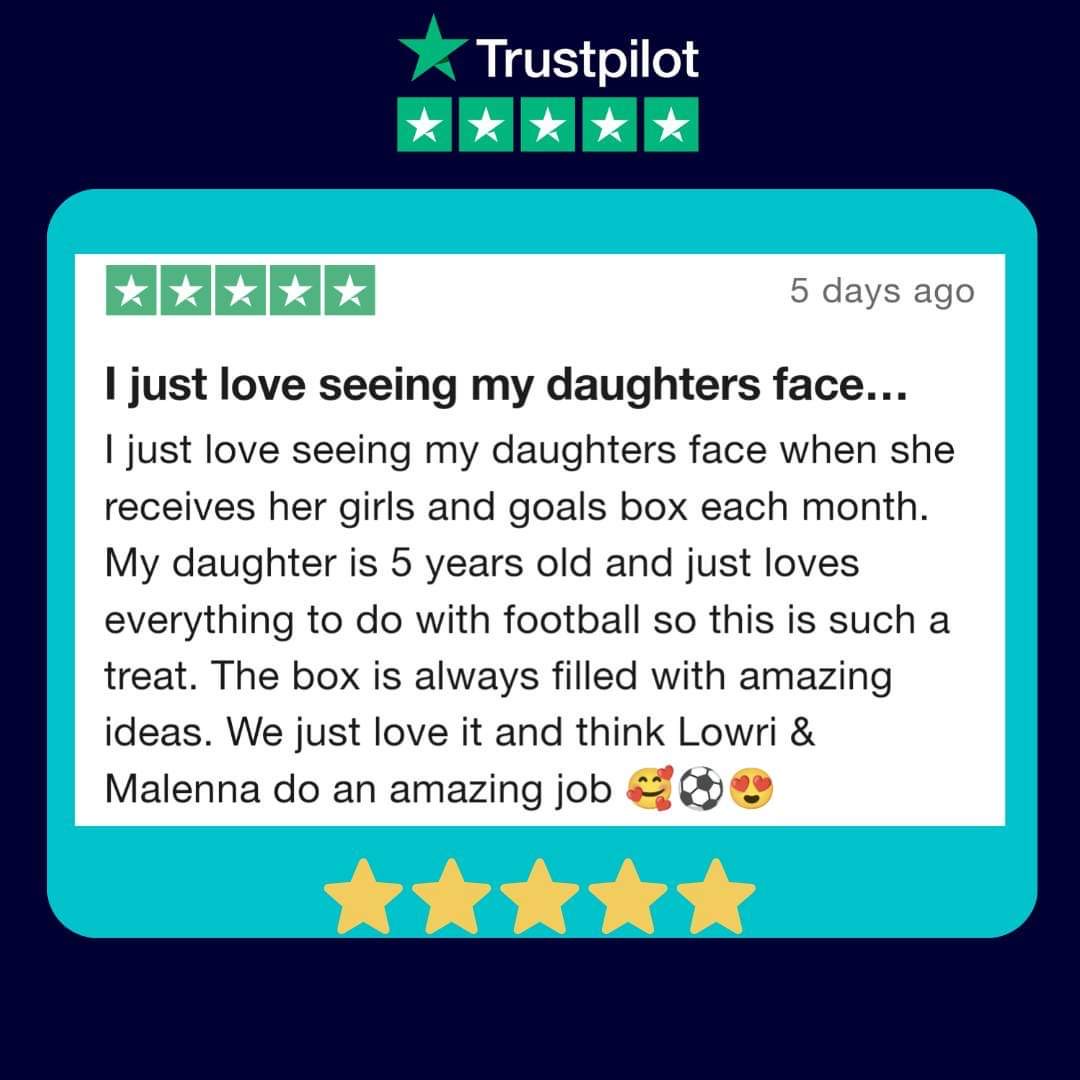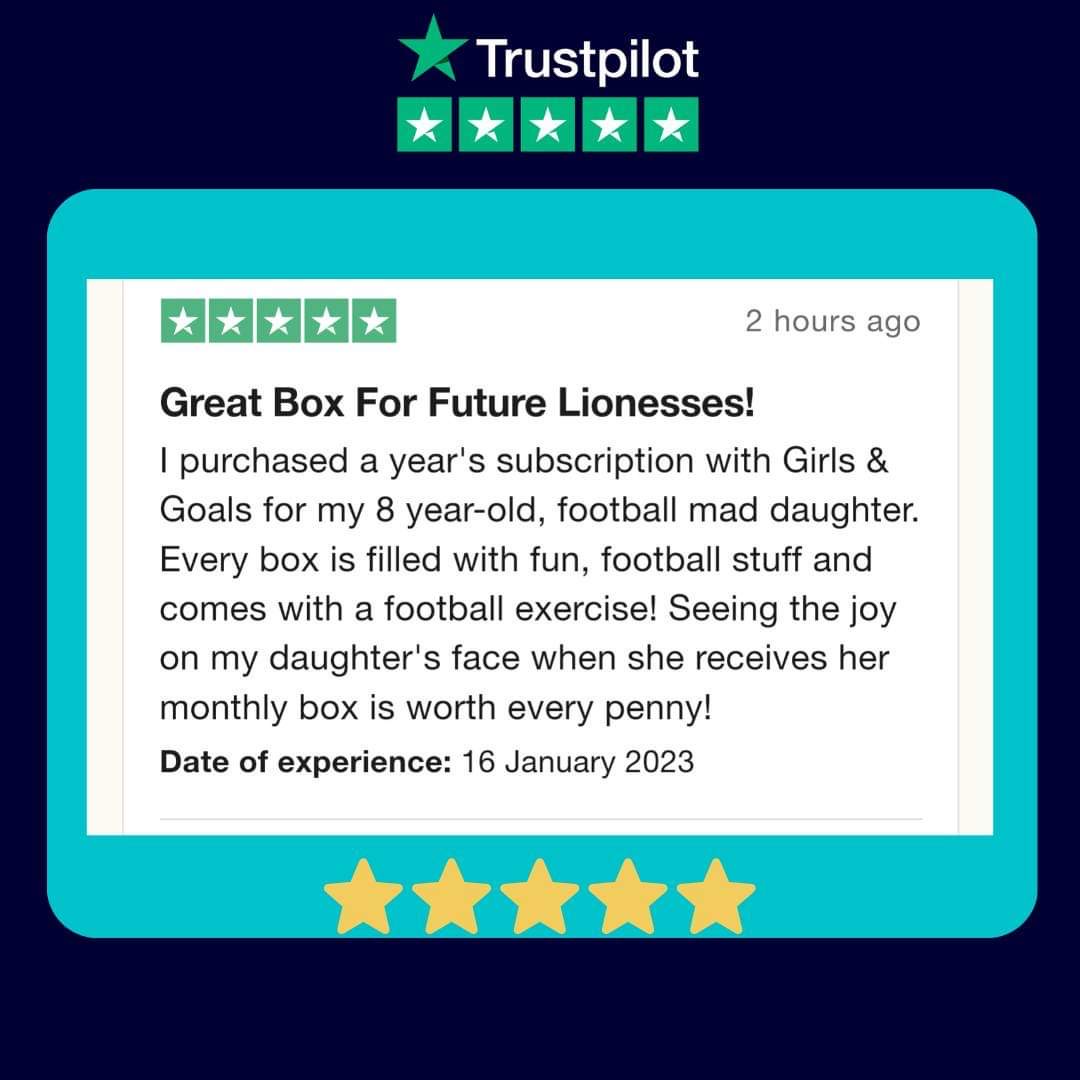 *Please note photos are for example purposes only.